When measuring a jersey for size, or checking the size of a jersey you received if you believe it is mis-sized, please use the image below as an example. For mis-sized jersey claims we require an image of this orientation and quality before a claim can be processed.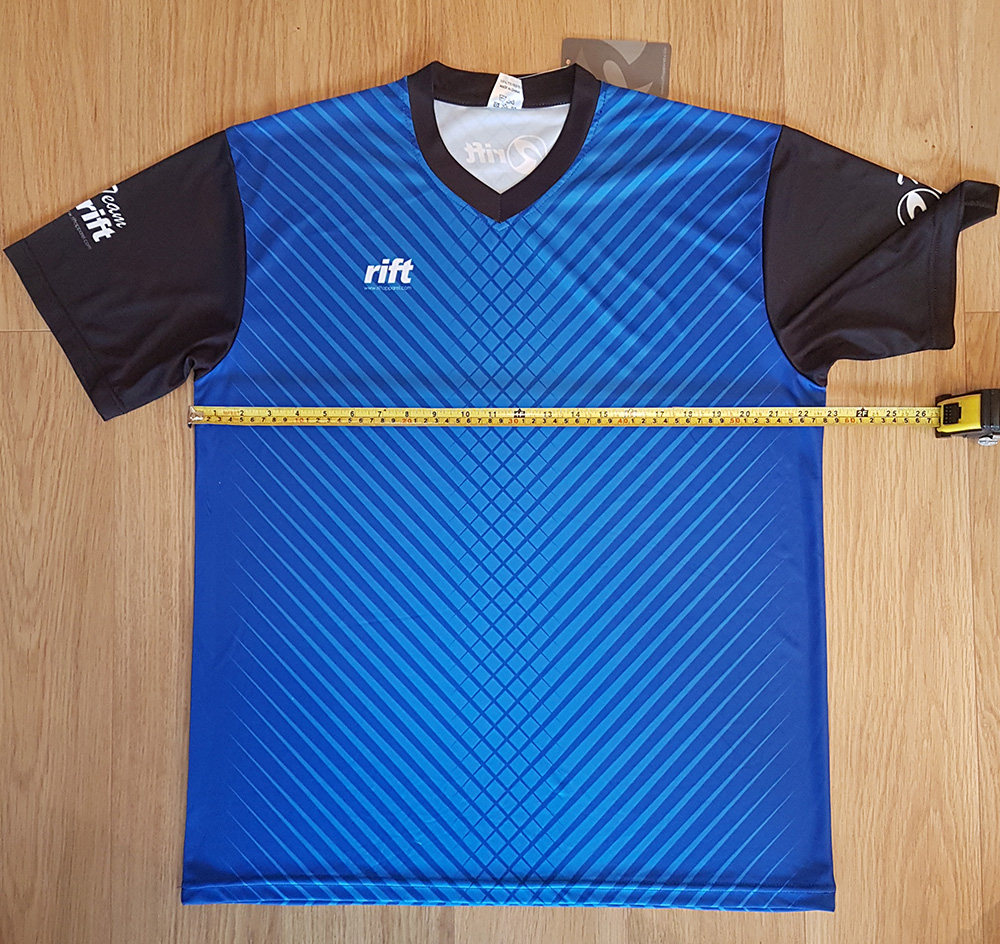 Please ensure the start of the tape lines up exactly with the edge of the jersey, around 1 inch / 2-3cm below the arms.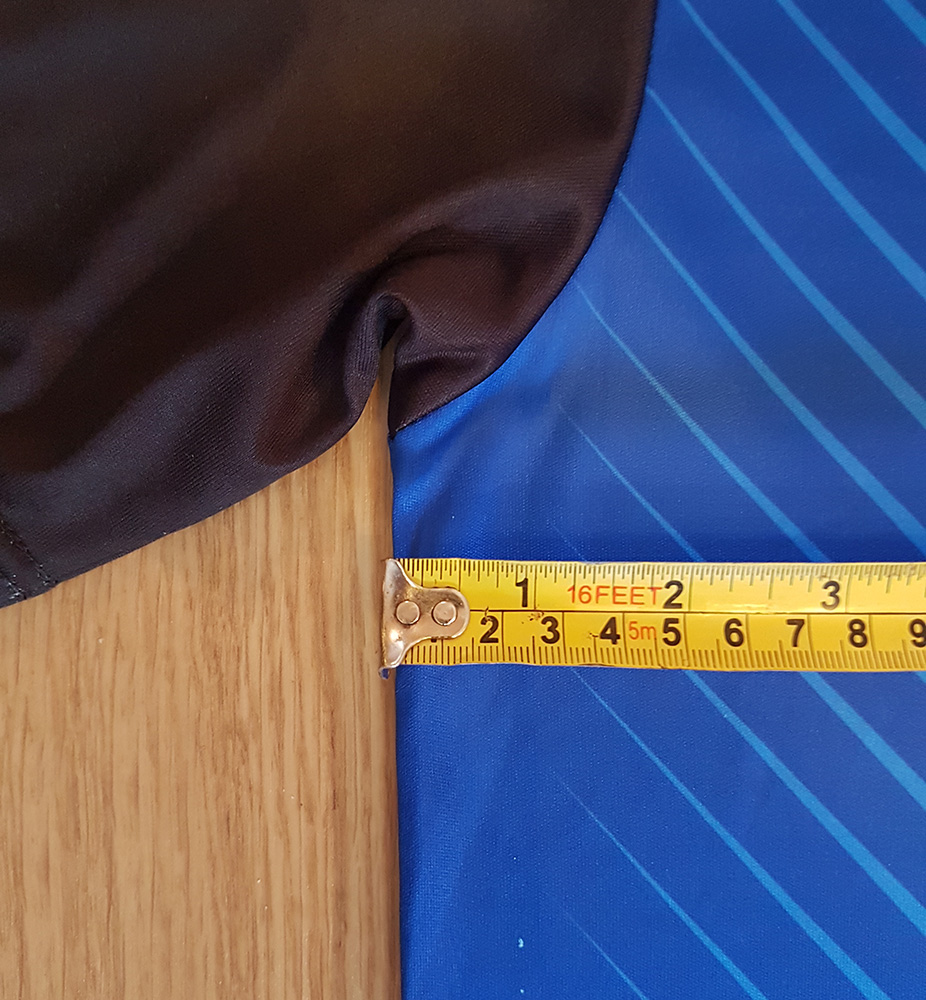 When measuring a jersey you already have to check which size of Rift jersey you should order, please use the above method to measure the flat width, then, use our size chart to select an appropriate size.